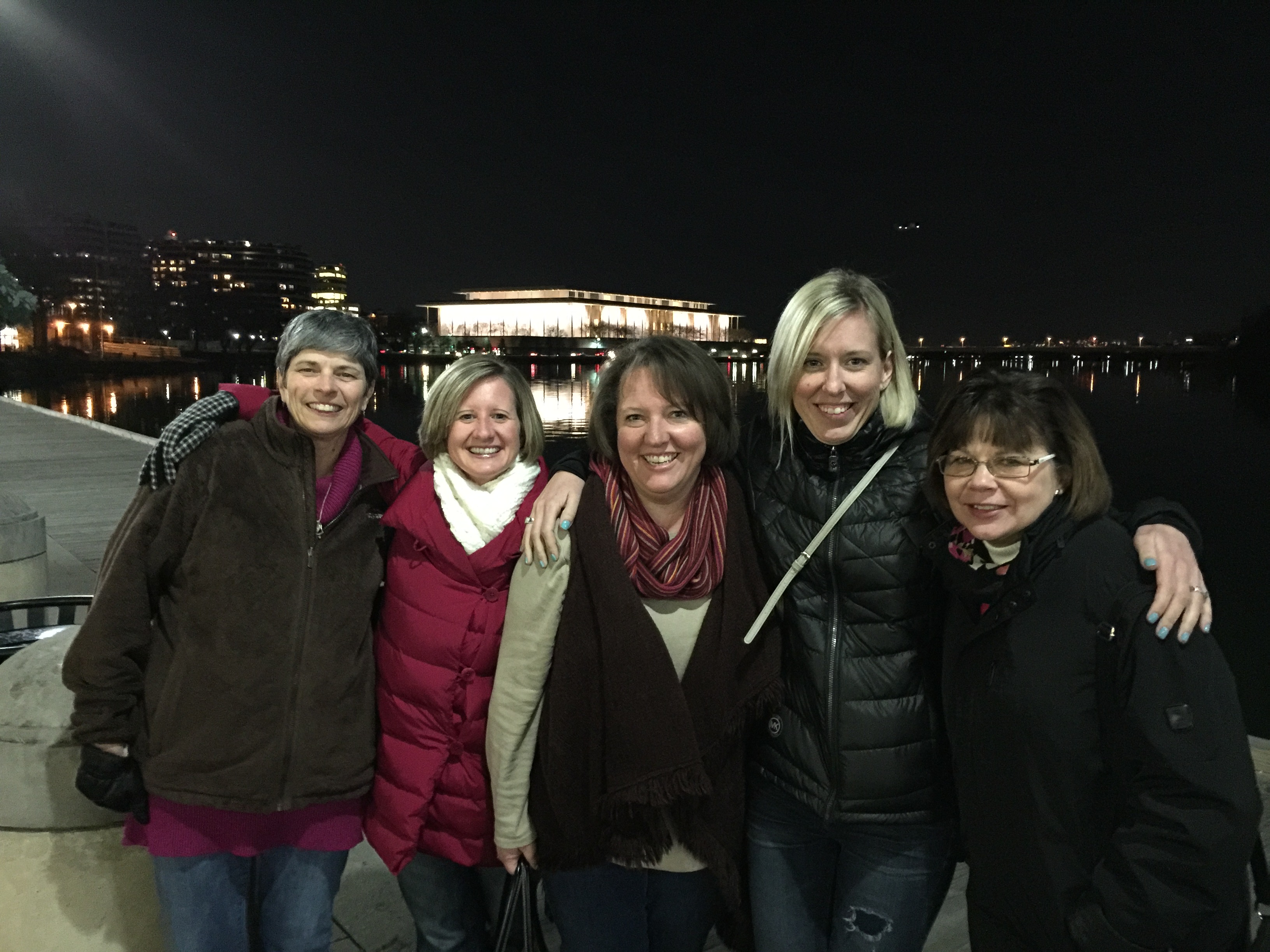 Interested in what the Fellows learned? Read here for detailed information on the 2014-2015 cohort!
2014-15 Fellows
2014-15 Coaches
2014-15 Agendas | Materials
Lisa Backer, Early Childhood Special Education Supervisor at Minnesota Department of Education

Lisa believes in the power of high quality early childhood experiences to promote positive outcomes for all young children, especially children with disabilities. She has worked on behalf of young children with disabilities for more than three decades. During that time she has been a teacher, a local program administrator, and a state education specialist. For the past three years Lisa has served as the supervisor of the Early Childhood Special Education team at the Minnesota Department of Education. In 2014 Lisa received the Distinguished Service award from the Minnesota Administrators for Special Education. This award has special meaning as it came from those she has worked hardest to serve.
BS in Education from Mankato State University
Graduate studies in early special education at St. Cloud State University
Doctoral Candidate in Educational Policy and Administration at University of Minnesota
Connie Casha, Early Childhood Education Director at Tennessee Department of Education

Connie's current responsibilities include the oversight and support of the operation of 935 voluntary pre-K classrooms located in 137 school districts in all 95 Tennessee counties. She works closely with other state agencies, community organizations, and public policy groups, to promote awareness and development of high quality programs for young children. She played an integral role in the development of early learning developmental standards, and to implementing research based social-emotional developmental practices in programs and schools serving children birth-second grade. Connie's interest are in high quality early childhood programs for all children, including strengthening the continuum of learning from birth to grade three, appropriate assessment of young children for learning and supporting the early childhood workforce through professional development. Education:
M.Ed. Early Childhood Special Education, Middle Tennessee State University
B.A., Psychology, Saint Louis University
Karin Garver, Early Childhood Fiscal and Data Manager at the NJ Department of Education

Karin works within the NJ Department of Education's Division of Early Childhood Education, overseeing finance and data policy for New Jersey's state-funded preschool program, as well as the Race to the Top-Early Learning Challenge Grant. She develops finance policy for the state preschool program, and manages the review and approval of preschool program-level budgets, currently totaling over $650 million annually. Karin was also deeply involved in the development of the preschool section of New Jersey's school funding formula. More recently, she initiated work to create an early childhood integrated data system across several state agencies. Karin's interest areas include early childhood finance, legislation and policy, data quality, and systems integration. Education:
M.A., Public Policy, Bloustein School of Planning and Public Policy, Rutgers University
B.A., Sociology and Anthropology, Colgate University
Jessica Gillard, Race to the Top Early Learning Challenge Grant Project Manager, Michigan Department of Education

Jessica has been involved in promoting effective policy and practice on behalf of young learners for over 17 years. Her efforts to improve educational outcomes for underserved children across Michigan have included direct service in the classroom, school administration, non-profit management, and research and policy development. As project manager for Michigan's Race to the Top Early Learning Challenge grant, Jessica currently provides leadership and input on grant activities and broader P-8 policy and programmatic decisions in service to increasing access for children with high needs to high-quality early learning programs and realizing key elements of an early learning development system in Michigan. In her previous role as Director of Early Learning and Innovation for the Early Childhood Investment Corporation, Jessica coordinated Michigan's Early Learning State Advisory Council initiatives, led the implementation of innovative prenatal through age eight (P-8) community prototypes, facilitated research initiatives including a cost-benefit analysis of early learning investments in Michigan, and served on the Midwest Regional Advisory Council to the U.S. Department of Education.
BA in Education from the University of Michigan
Graduate studies in early education and social work at Wayne State University
Doctoral Candidate in Educational Leadership at Michigan State University
Jan C. Hume, Assistant Director, Alabama Department of Children's Affairs

Jan works in the areas of legislative affairs, grant process management, program evaluation and organizational development. Jan has worked within the department to support the 10 year plan to fully fund pre-k in Alabama. She originally served as the Director of the Office of School Readiness within DCA prior to being appointed Assistant Director of the department. Since joining DCA in 2011, the department has grown from funding 211 to currently funding 414 pre-K classrooms throughout the state. Previously, Jan was the Executive Director of the Alabama School Readiness Alliance, a non-profit advocating for the state pre-K program. Jan also worked with Leadership Alabama and Auburn University's Center for Governmental Services working on a variety of public administration and policy issues. Education:
M.P.A., Auburn University
B.A., Communications, Auburn University
Lindy Buch, Early Childhood Education Consultant

Lindy retired in May 2014 after nearly 20 years as an early childhood specialist with the Michigan Department of Education. During that time, she served as director of early childhood education and family services, as well as the supervisor of school accountability and curriculum. Her specific responsibilities included overseeing the expansion and evaluation of the state prekindergarten program, early childhood special education, early intervention, parenting, family education and family literacy programs, the kindergarten entry assessment, early literacy, and out-of-school time programs K-12, as well as a number of state curriculum and accountability projects. Prior to joining the Department, Lindy served in higher education and as a preschool general and special education teacher and administrator. Lindy has been a leader of professional organizations throughout her career. Education:
Ph.D., Wayne State University, Curriculum and Instruction (Elementary Education, Early Childhood Education); minor in Developmental Psychology
M.A., University of Michigan, Early Childhood Education
B.A., University of Michigan, English
Jim Squires, Senior Research Fellow (National Institute for Early Ed

ucation)/Senior TA Fellow (Center on Enhancing Early Learning Outcomes) Jim conducts research on national and state early education policy and practices, focusing on prekindergarten through third grade, and provides technical assistance to state leaders. He was formerly the early childhood programs coordinator at the Vermont Department of Education and past president of the National Association of Early Childhood Specialists in State Departments of Education. Jim has taught and directed programs in child care, Head Start, public schools, migrant education, and university lab schools, and served as adjunct faculty at the University of Vermont, Champlain College, and Community College of Vermont. Education:
Ph.D., Child Development and Public Policy, The Union Institute
M.S., Child and Family Development. University of Georgia
B.A., Psychology, Lake Forest College
Stacie Goffin, Senior Advisor to the CEELO Leadership Academy

Stacie has played an integral role in the design and implementation of the CEELO Leadership Academy. She is Principal of the Goffin Strategy Group. Established in 2004, the Goffin Strategy Group dedicates itself to building early childhood education's ability to provide effective programs and services for young children through leadership, capacity, and systems development. Stacie works with local and state non-­‐profits, governments, national organizations, and philanthropy. A widely published author, Stacie's conceptual leadership focuses on advancing early childhood education as a professional field of practice. Prior to forming the Goffin Strategy Group, Stacie led the five-­‐year effort to redesign the National Association for the Education of Young Children's [NAEYC] early childhood program accreditation system. She is a former senior program officer at the Ewing Marion Kauffman Foundation, higher education faculty member, and preschool educator. More information can be found at www.goffinstrategygroup.com.
First Fellows Session – Washington, DC, December 3-4, 2014 – AGENDA
Second Fellows Session – Washington, DC, February 4-5, 2015 – AGENDA
Third Fellows Session – New Orleans, LA, June 3, 2015 – AGENDA
Fourth Fellows Session – Washington, DC, August 11-13
Job-Embedded Projects – Fellows Presentations
Presentation and Materials on Strategic Communications by Romanita Matta-Barrera
What the Fellows are reading: