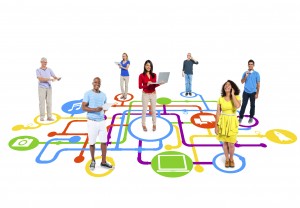 CEELO TURNS FIVE
Our Center started in October 2012 and as we transition to the next two years of CEELO, we are refining our efforts and projects for greater impact focused on these major goals:
Increasing the capacity of SEAs to lead sustained improvements in early learning policy, Birth-3rd Grade.
Increasing leadership and organizational capacity to implement effective programs and policy.
Increasing effective use of data to improve programs and instruction.
Increasing capacity to produce data on costs and financing to increase access and quality of early childhood programs.
These objectives are aligned with, and amplify, our original vision and purpose; and to accomplish this challenging work, we will be deploying new materials, tools and projects that are focused and timely.
To learn more, please take a look at a webinar CEELO provided state partners about our plans:
What's New at CEELO in 2018-2019?
The webinar focuses on the Center's goals for the next two years; how CEELO will be supporting state early childhood goals in upcoming month; highlights signature projects building leadership and organizational capacity, birth to third grade data and policy, and financing and sustaining high-quality early learning programs; and, hallmarks state leaders from AZ, IL, KY, and NE discussing with their work with CEELO.  (December 2017)
---
As one of 22 Comprehensive Centers funded by the U.S. Department of Education's Office of Elementary and Secondary Education, the Center on Enhancing Early Learning Outcomes (CEELO) is designed to strengthen the capacity of State Education Agencies (SEAs) to lead sustained improvements in early learning opportunities and outcomes. We do this work through strategic and responsive technical assistance, working with SEAs, state and local early childhood leaders, and other federal and national technical assistance (TA) providers to promote innovation and accountability.
To reach these goals, CEELO engages in the following strategic and responsive technical assistance strategies to serve SEAs:
Responsive Technical Assistance—CEELO provides targeted support and consultation to states by deploying a strong team of TA providers assigned to each state by region. Please check your state's comprehensive center region to identify your liaison, or reach us directly through our contact page.
Strategic Technical Assistance—CEELO engages in multiple efforts supporting all 50 states and territories in sustained initiatives addressing CEELO's five focus areas.  All activities are designed to build capacity and promote SEA policy and leadership development.  These include in-person meetings such as the Annual Roundtable, and national webinars focused on key areas of interest in the states.
Information Resources—CEELO produces numerous publications aimed at securing best practices and enhancing child outcomes. These include policy briefs and FastFacts – rapid response documents that answer common queries received from state leaders.
For a more in-depth look at select technical assistance pieces, check out CEELO's E-News. Our April 2015 edition is now available! Click here to subscribe to CEELO E-News.