W. Steven Barnett
Director of NIEER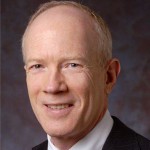 As Principal Investigator, W. Steven Barnett has the ultimate leadership and oversight role for the operation of CEELO. He calls on his expansive knowledge of research and change efforts across fields to connect staff to critical research and reports on effective practices and systems. Steve is a Board of Governors Professor and Director of the National Institute for Early Education Research (NIEER) at Rutgers University. His research includes studies of the economics of early care and education including costs and benefits, the long-term effects of preschool programs on children's learning and development, and the distribution of educational opportunities. Dr. Barnett earned his Ph.D. in economics at the University of Michigan. He has authored or co-authored over 180 publications. Research interests include the economics of human development and practical policies for translating research findings into effective public investments. His best known works include: reviews of the research on long-term effects; benefit-cost analyses of the Perry Preschool and Abecedarian programs; randomized trials comparing alternative approaches to educating children including length of day, monolingual versus dual-language immersion, the Tools of the Mind curriculum; and, the series of State Preschool Yearbooks providing annual state-by-state analyses of progress in public pre-K.
Lori Connors-Tadros
CEELO Senior Project Director at NIEER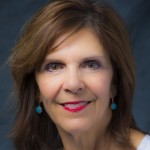 Lori leads the work of CEELO to provide technical assistance to build capacity of state education agencies to improve outcomes for children birth through third grade. She conducts research and facilities decision-making to ensure states develop evidence-based policy to support program quality, effective teaching, and developmentally appropriate learning. She collaborates with other technical assistance organizations to leverage expertise and resources in support of states' goals. She previously held the position of Vice President of Children and Family Services at The Finance Project, directed federally funded technical assistance for state child care administrators, conducted research on family/community impact on children's learning, worked at the state level to support inclusive settings for children with disabilities, and was a preschool special education teacher.
Jana Martella
Senior Project Director at EDC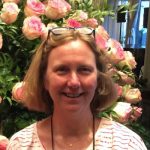 Jana co-leads and supports all operations of the Center, including the development and execution of strategic and responsive technical assistance (TA), analysis and review of all products and publications, tailoring TA activities and materials for use by SEAs and RCs, and providing direct TA to multiple states. She brings more than thirty years of experience in education, including as a teacher and assistant school administrator, SEA legislative liaison and coordinator for federal programs. A central part of her focus has been on education system and program improvement through standards-based reform, including her work in promoting improved opportunities in early childhood education. She has worked on multiple initiatives designed to advance high quality in early childhood education and in child and adult care in the states.
Rolf Grafwallner
Program Director at CCSSO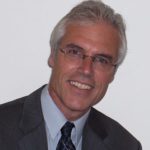 Rolf Grafwallner is Program Director for Early Childhood Initiatives at the Council of Chief State School Officers (CCSSO) in Washington, D.C. where he works with states to improve learning opportunities and outcomes for young children. Prior to joining the Council, Dr. Grafwallner worked on early childhood policy and school reform as an Assistant State Superintendent at the Maryland State Department of Education. He has been a teacher, program director and administrator prior to joining the Department. He will support CEELO with expertise on large scale early childhood assessments, governance, finance, and organizational leadership, as well as early education systems building.
Diane Schilder
Senior Research Scientist, EDC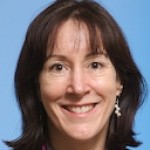 Diane Schilder is Senior Research Scientist at EDC. She brings more than 20 years of research and evaluation experience in child care, early education, and K–12 education programs and policies to her study of how those programs provide efficient and effective services. Schilder is an Adjunct Assistant Professor at Salem State University, where she teaches research methods. She is a member of the Child Care Policy Research Consortium Steering Committee. Outside EDC, she consults to school districts on evaluation of elementary and secondary education interventions. She received a BA in communication from Ohio State University and an MA in education policy and an EdD from George Washington University.
Ellen Frede
Senior TA Specialist, NIEER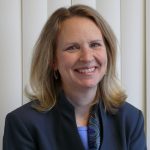 Ellen Frede is Senior Co-Director at the National Institute for Early Education Research at Rutgers University and Research Professor at the Graduate School of Education. She conducts research on national and state early education policy and practices and provides technical assistance to state leaders. In her work, she applies what she has learned throughout her varied career in early childhood education. As a co-developer of child and classroom assessment tools and complementary integrated curriculum and professional development systems, she views ECE systems development from multiple lenses: research, utilization focused evaluation, staff development, and teaching and learning. She holds a doctorate in developmental psychology, a master's degree in human development and a bachelor's degree in early childhood education.
GG Weisenfeld
Assistant Research Professor, NIEER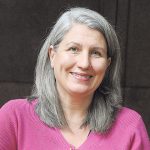 GG Weisenfeld works at NIEER on the Yearbook and preparing state pre-K reports and as an education consultant researching and offering technical assistance on designing and implementing early childhood policies and programs. Her research interests include early childhood system alignment and fiscal policies; leadership; and identifying and measuring quality indicators. She previously held the position of Hawaii's Director of the Executive Office on Early Learning in the Office of the Governor, worked on state level birth to grade three alignment as the P-3 Director of Early Learning for Hawaii P-20, was a professor at the City University of New York, and was an Early Head Start/Head Start Director and preschool teacher. She earned her Masters from Bank Street College and Doctorate from Teachers College Columbia University.
Tracy Jost
Senior Policy Advisor, NIEER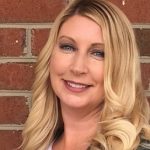 Tracy Jost is a former Education Program Specialist at Maryland State Department of Education. She managed a Federal Preschool Development Grant and, as part of the Race to the Top Early Learning Challenge Grant, worked on a first time initiative to require child care providers to conduct developmental screening on children aged 6 weeks to 5 years old and to help families access referrals and/or resources as necessary. She also managed a Family Support Center grant to provide funding at local family support centers. Tracy is the founder of Kid's Campus Early Learning Center since 2006. She was one of 8 National fellows to be selected for CEELO's 2015-2016 Leadership Academy. Tracy holds a Certificate of Advanced Study in Education Public Policy & Masters of Education from Towson University and Bachelor of Science in Paralegal Studies from the University of Maryland.
Karin Garver
Researcher and TA Specialist, NIEER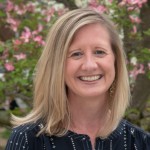 Karin recently joined NIEER as an Early Childhood Education Policy Specialist after almost 16 years with the NJ Department of Education, where she has served as Chief of Staff, Deputy Chief Academic Officer, and held several positions within the Division of Early Childhood Education, where she oversaw finance and data policy for New Jersey's state-funded preschool programs and federal grants. She developed finance policy for the state preschool program, and managed the review and approval of preschool program-level budgets. Karin was also deeply involved in the development of the preschool section of New Jersey's school funding formula. More recently, she initiated work to create an early childhood integrated data system across several state agencies. Karin has a BA in Sociology and Anthropology from Colgate University and an MA in Education Policy from Rutgers University.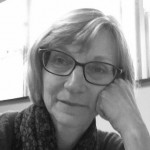 Michelle is a former newspaper reporter and editor who has spent the past several years helping a range of nonprofit groups share messages and engage audiences. She is now helping CEELO communicate with State Education Agencies to improve early learning opportunities and outcomes for all children. Still thinking like a journalist, she enjoys helping dedicated teams create meaningful and effective messages. Her experience includes creating and implementing marketing plans in partnership with advancement and admissions directors at independent schools, supervising and implementing redesign of websites, writing articles for and editing newsletters and magazines, as well as free-lance writing and fund-raising. Michelle holds a Bachelor of Journalism from the University of Missouri-Columbia. She has worked in newsrooms in New Jersey and around the country.