High-quality early education benefits all children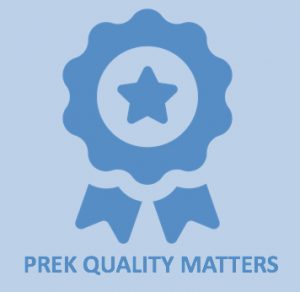 Over the past few decades, a growing body of research suggests that participating in high-quality early childhood education programs can enhance children's development, reduce achievement gaps at kindergarten entry, and even have long-term benefits in school and beyond. However, pre-K can only provide these benefits if a child's classroom experience is high-quality.
What are the Elements of High Quality Pre-K?
Elements defining high quality associated with child outcomes include teacher credentials, training, and support; class size and student-to-teacher ratio; use and support of early learning and development standards;  and a system of continuous quality improvement.
Better education, training, and on-going support for teachers can improve their interactions with children, which can enhance children's learning.
With smaller classes and fewer children per teacher, children have greater opportunities for interaction with adults and can receive more individualized attention, resulting in a higher quality learning experience.
Early learning and development standards offer programs guidance and establish the expectation that programs cover the full range of areas essential to children's learning and development.
Policies requiring strong state quality standards are essential, but it is also necessary to have a means of gauging whether specific pre-K programs are meeting those standards.
Suggested Talking Points about the Importance of Pre-K Quality
High-quality early education is one of the best investments we can make with public dollars: an effective weapon against academic failure, high school dropout, crime and poverty and for a shared future that is healthier, more academically, socially, and economically successful.
More than 50 years of research has demonstrated high-quality early education can benefit every child–advantaged or disadvantaged–though the largest benefits go to those facing the toughest challenges.
Access to high-quality early education remains scarce. Even many middle-income families can't find or afford such an education before their children start kindergarten.
The benefits of preschool–for children, families, and society at large–only accrue if preschool education truly is high-quality.
Investing to expand access and provide teacher compensation parity is key to reaping both economic and societal benefits–children can't benefit from preschool programs if they can't get in, and even the most dedicated teachers won't stay in the preschool classroom for long if they can't make a living wage.
Poor quality early childhood programs may actually widen the achievement gap.

Quotes from National Experts

"It would be particularly dangerous for the public and policymakers to ignore the evidence that policies which encourage poor quality child care can actually harm the development of children." W. Steven Barnett, Board of Governor's Scholar and founder, National Institute of Early Education Research, Rutgers University
"Children who start behind stay behind—they are rarely able to make up the lost ground. Greater investments in pre-K programs can narrow the gaps between students at the start of school." Emma García and Elaine Weis, Education Inequalities at the School Starting Gate, Economic Policy Institute
"Attending high-quality early childhood education has been repeatedly shown to improve children's cognitive skills and reduce school readiness gaps." Hirokazu Yoshikawa, The Courtney Sale Ross Professor of Globalization and Education, New York University
Quality early education "builds essential skills in young children that have significant, beneficial short- and long-term effects on education, health, social behavior and lifetime employment and income." James Heckman, The Henry Schultz Distinguished Service Professor of Economics at the University of Chicago, and a Nobel Memorial Prize winner in economics

Using CPQ Data for State Specific Data
To learn how to create similar graphs depicting your specific proposals, please contact CEELO.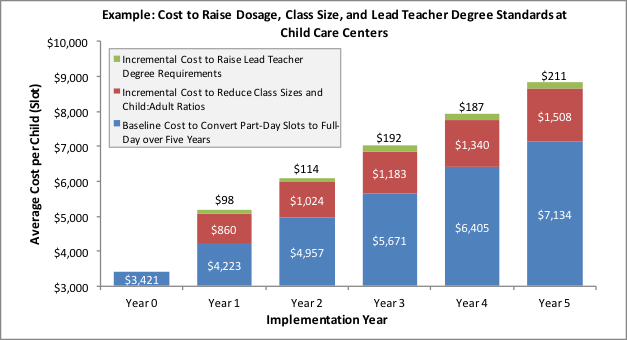 CEELO and NIEER Resources about the Importance of Pre-K Quality
The following is a list of recent, concise and research-based CEELO and NIEER produced documents that can be easily referenced and shared.