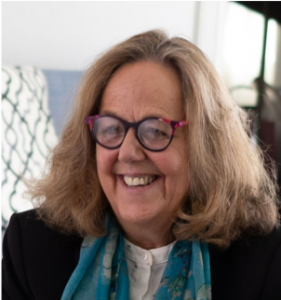 Dr. Joan Lomabardi has made significant contributions in the areas of child and family policy as an innovative leader and policy advisor to national and international organizations and foundations and as a public servant.
She currently directs Early Opportunities LLC, a philanthropic advisement service focused on the development of young children, families and the communities that support them. In this role she provides overall advisement to the Buffett Early Childhood Fund and to the Pritzker Children's Initiative, among others.  She is a Visiting Scholar at the FXB Center for Health and Human Rights, T.H. Chan School of Public Health, Harvard University. Over the past five years she served as the Guest Editor of Early Childhood Matters, the journal of the Bernard van Leer Foundation which annually chronicles leadership, innovations and scaling in early childhood taking place around the world.
Joan served in the U.S. Department of Health and Human Services as the first Deputy Assistant Secretary for Early Childhood Development (2009-2011) and as the Deputy Assistant Secretary for Policy and External Affairs in Administration for Children and Families and the first Commissioner of the Child Care Bureau among other positions (l993-1998).  She is the author of numerous publications including Time to Care: Redesigning Child Care to Promote Education, Support Families and Build Communities and Co-Author of Beacon of Hope: The Promise of Early Head Start for America's Youngest Children.
View the Pioneer Video by Clicking Below
Joan's work is centered around her commitment to equality of opportunity, love of country, and an openness to learning about the rest of the world.  Her many years in the field of early education has taught her the importance of teamwork and support as a catalyst for change. Joan emphasizes the need to take a holistic approach to early childcare and education to ensure the needs of children, families, and educators are met to better serve all children in the field. Joan highlights the effects of financial burdens that prevent the field form providing quality education and care and calls on policymakers to work towards increasing resources. Joan believes mentorship can be a powerful tool to help the support the next generation of educators and help move the field forward to. Joan's vision for the future of young children is building enriching communities that work together to help prepare their youngest members.
For Audio Only Click Below
"We have to recommit ourselves to racial justice, to income equality….and support the rich diversity of the country"
"We want healthy births, children thriving at three, children eager and curious at five and successful when they reach third grade.  Those are the outcomes we are looking for."
"My time in the field has been wonderful. I've met people from all over the world.  It has enriched my life…early childhood is a global movement"