The establishment of a national advisory board is required by the Comprehensive Centers' authorizing legislation. The following national leaders were approved by the Council of Chief State School Officers and the National Governor's Association. Its purpose is to advise the center concerning its activities and strategies for: (1) monitoring and addressing the education needs of the nation on an ongoing basis; (2) maintaining a high standard of quality; and (3) carrying out its activities in a manner that promotes improved student achievement.
Bobby Cagle
Commissioner, Bright from the Start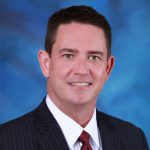 Bobby Cagle was appointed by Governor Nathan Deal as Commissioner of Bright from the Start: Georgia Department of Early Care and Learning in January 2011. Commissioner Cagle leads the agency that is responsible for the early care and education of hundreds of thousands of Georgia's children. He oversees an annual budget of $681 million for programs focused on licensing, nutrition, child care subsidy, quality improvement, and Georgia's Pre-K. He also serves as a member of the Board of Advisors for the UNC-Chapel Hill School of Social Work, member of the Board of Advisors for the Barton Child Law and Policy Center at the Emory University School of Law, and was recently elected as member of the Executive Committee of the National Association of State Child Care Administrators (NASCCA).
Brenda Cassellius
Commissioner of Education, Minnesota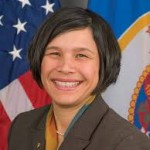 Brenda Cassellius has been an educator for more than 23 years, working as a paraprofessional, classroom teacher, administrator and school superintendent in K12 systems both in Minnesota and Tennessee. Since being appointed as Commissioner of Education in 2010, Dr. Cassellius has led comprehensive education reforms that benefit every child in Minnesota. Over the past three years, Dr. Cassellius has delivered on Governor Dayton's 7-point Plan, Better Schools for a Better Minnesota; which puts a sharp focus on early learning, third grade reading, high school graduation and the elimination of achievement gaps. She's played a key role in providing better funding for our schools, working with the governor and the legislature to enact historic investments for all-day kindergarten, early childhood education, third grade literacy and special education and English language learners funding reform.
Cathlin Gray
Associate Superintendent for Family, School, and Community Partnerships, Evansville, Indiana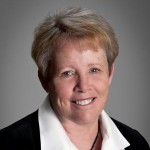 Cathlin Gray, Ph.D., is the Associate Superintendent for Family, School, and Community Partnerships in Evansville, Indiana. Dr. Gray has a Doctor of Philosophy Degree in Educational Administration from Indiana State University in Terre Haute, Indiana. She has done extensive work in the areas of community collaboration and family engagement. Dr. Gray has served as a classroom teacher and building level principal. In her role as principal, she facilitated the development of the first "full-service community school" in the school district. Family, School, and Community Partnerships is one of the five core focus areas of the Evansville Vanderburgh School Corporation's Strategic Plan. In her current role as Associate Superintendent, Dr. Gray is responsible for integrating the community school strategy into the fabric of the school district.
Reyna Hernandez
Assistant Superintendent, Center for Language and Early Child Development, Illinois State Board of Education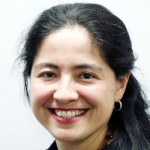 Reyna Hernandez is the Assistant Superintendent of the Center for Language and Early Child Development at the Illinois State Board of Education (ISBE). Ms. Hernandez oversees the Divisions of Early Childhood and English Language Learning, working to ensure that every student is prepared for success. In addition, she is leading ISBE's efforts to strengthen family and community engagement, a cornerstone of effective schools. She graduated cum laude with a Bachelor of Arts in Government from Harvard University and holds a J.D. from New York Law School.
Tony S. Lewis
Executive Director, Donnell-Kay Foundation
Tony S. Lewis has been executive director of the Donnell-Kay Foundation for more than a decade. During that time, he helped push for innovative and high performing schools introduced healthy food for students and worked to reform the state's school finance system. Mr. Lewis sits on a number of boards and advisory boards, including the Governor-appointed Charter School Institute, the University of Colorado at Denver's School of Public Affairs, CEE-Trust, America Succeeds, dZi Foundation, CompetencyWorks and the National Advisory Board of the Center on Enhancing Early Learning Outcomes. He earned his B.S. in forest management science from Colorado State University and holds a master's degree in International Studies from the University of Denver.
Camille Maben
Executive Director, First 5 California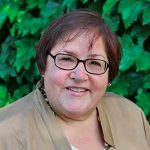 Camille Maben, Executive Director, First 5 California Since December 2012, Ms. Maben has been responsible for staffing the California Children and Families Commission in addition to directing the work of First 5 California and its staff. Through her leadership, First 5 California is implementing several evidence-based and results-driven Signature Programs targeted to children, parents and teachers that focus on quality. She was previously appointed by the governor to serve as chief of staff for the Office of the Secretary of Education. She worked closely with the secretary on the coordination and development of the governor's education policy agenda. Ms. Maben currently serves as a school board member for the Rocklin Unified School District. She has served on the Rocklin Board for more than 20 years.
Jeanne Russell
Chief Strategist, SA2020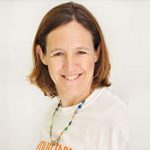 Jeanne Russell most recently served as Education Policy Advisor to San Antonio Mayor Julián Castro, where she worked on the Pre-K 4 SA initiative and café college, a one-stop citywide advising center. She also served as education advisor and Communications Director to Mayor Phil Hardberger. Ms. Russell came to the Mayor's office after a decade in journalism, working as a reporter on the U.S. Mexico border and as a reporter and editor at the San Antonio Express-News. She began her career as a middle and high school teacher in New York City, Tokyo and Guatemala City. She received her bachelor's in anthropology from UC Berkeley, her master's in education from UC Davis, and a joint master's degree in Latin American studies and journalism from New York University.
Larry Schweinhart
Past President, High/Scope Educational Research Foundation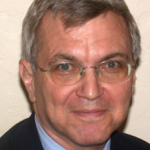 Larry Schweinhart is an early childhood program researcher and speaker throughout the United States and in other countries. He has conducted research at the HighScope Educational Research Foundation in Ypsilanti, Michigan, since 1975 and served as its president since 2003. He has directed the HighScope Perry Preschool Study through age 40, the Michigan School Readiness Program Evaluation, HighScope's Head Start Quality Research Center, and the development and validation of the Child Observation Record. Dr. Schweinhart received his Ph.D. in Education from Indiana University in 1975.
Deborah Stipek
I. James Quillen Dean and the Judy Koch Professor of Education, Stanford University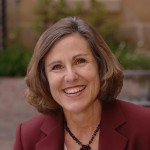 Deborah J. Stipek, Ph.D. is the I. James Quillen Dean and the Judy Koch Professor of Education at Stanford University. Her doctorate is from Yale University in developmental psychology. Her scholarship concerns instructional effects on children's achievement motivation, early childhood education, elementary education and school reform. In addition to her scholarship, Dr. Stipek served for five years on the Board on Children, Youth, and Families of the National Academy of Sciences and is a member of the National Academy of Education. She also chaired the National Academy of Sciences Committee on Increasing High School Students' Engagement & Motivation to Learn and the MacArthur Foundation Network on Teaching and Learning. She currently chairs the Heising-Simons Development and Research on Early Education in Math Network. Dr. Stipek served 10 of her 23 years at UCLA as Director of the Corinne Seeds University Elementary School and the Urban Education Studies Center. She joined the Stanford Graduate School of Education as Dean and Professor of Education in January 2001.
Amanda Szekely
Senior Policy Analyst, National Governors Association Center for Best Practice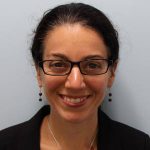 Amanda Szekely is a Senior Policy Analyst at the National Governors Association Center for Best Practices (NGA Center). In this role, she coordinates a portfolio of activities designed to support gubernatorial policy agendas for children from birth through third grade. Ms. Szekely is also the author of several publications on state early childhood policy. Prior to joining the NGA Center, she was a senior associate at The Finance Project, where she consulted with states and communities on strategies to finance and sustain a range of initiatives serving children and families. She holds a master's degree in public policy from Georgetown University and a bachelor's degree from Brandeis University.
Jan Thelen
Birth to 5 Coordinator, Office of Special Education, NE Department of Education

Jan Thelen is the birth through age 5 Coordinator at the Office of Early Childhood Special Education for the Nebraska Department of Education. She is the lead coordinator and manager on many projects such as Scale-up of EC Pyramid Implementation and Routines-Based Early Intervention in school districts statewide, Part B Early Childhood RDA Initiative for State Systemic Improvement Plan (SSIP), Results Matter Child Outcomes B-5 for Part B and Part C SPP/APRs, and the Statewide child assessment system. Ms. Thelen also serves as committee co-chair to revise EI, ECSE and EC Inclusive endorsement criteria for teacher prep programs in Nebraska IHEs. She is a board member of the National Pyramid Model Consortium. She holds a B.S. and M.S. from the University of Nebraska-Lincoln, on Child Development and Early Childhood Education.
Barbara Wasik
Professor and PNC Endowed Chair in Early Childhood, College of Education, Temple University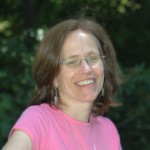 Barbara A. Wasik, Ph.D. is a Professor and PNC Endowed Chair in Early Childhood in the College of Education at Temple University. Her research focuses on the development and evaluation of early language and literacy interventions for children from high poverty communities. She has extensive experience in program and curriculum development and has developed and implemented an effective, research-based language and literacy teacher professional development intervention called ExCELL. Funding from a recent Investing in Innovation grant has resulted in the development of a web-based version, ExCELL-e. Dr. Wasik has authored numerous articles and books including, Language and Literacy Development: What Educators Need to Know, co-authored with Dr. James Byrnes. She received her Ph.D. in developmental psychology.